Ways to Pay
---
Pay Bill Online
You have access to your energy account anytime, anywhere via the Internet. Simply click here and you can view your bill or pay it online by using your Visa, MasterCard, or Discover card. You can make payments with confidence, knowing that Washington EMC's secure socket layer (SSL) software is the industry standard for secure e-commerce transactions.
Visit our Customer Service Portal by clicking here Pay Bill or the "Pay Your Bill" button at the top right of the page. You will need an account number to continue.

An excellent companion to this service would be to add electronic-billing. You will receive your bill by e-mail rather than a paper bill. Or for the ultimate convenience, signup for electronic-billing and bank draft.
Sign up for Paperless Billing Now!
Electronic billing, statements and payments make your life easier! They are faster and more secure than using paper – and better for the environment.
When you go paper free, you benefit from the convenience and security of paperless electronic billing, statements and payments. Your payments will reach their destination more securely and faster too.
Enroll in paperless billing and you'll enjoy these benefits:
Improved record keeping: view 12 months of bills online or as PDFs.
Reduce clutter: online bills and PDFs are as valid as paper records, but are filed electronically.
Save money: paying securely online saves postage, paper and time.
It is easy to enroll. Simply call any Washington EMC location at (478) 552-2577, or (800) 552-2577, and ask to enroll in paperless billing. A customer service representative will help set everything up for you.
It's a simple, secure and smart way to help you and your cooperative save today for a better tomorrow.
Pay by Phone
It's quick and easy to pay by phone. Simply call Washington EMC anytime at (478) 552-2577 or (800) 552-2577 select Option 2 and follow the directions to pay your bill conveniently by phone.
Bank Drafts
Never have to write us another check!
Enjoy the convenience of having your electric, gas, and other bills you receive from Washington EMC drafted from your checking account each month. It will save you a trip, a postage stamp, or from being late when you're away from home.
Washington EMC eCheck Service
Pay online – it's fast, easy and secure!
Pay your bill online using the eCheck service:
eCheck is a fast, easy and secure way to pay your bill
Your payment posts immediately
View, manage and pay your bill 24/7
Washington EMC eCheck is free!
No more rushing to pay your bill on your lunch hour
Call Today!
(478)552-2577
(800)552-2577
Mail or Walk-in Payments
Washington EMC has locations throughout the service area. For your convenience, please use the directions button to locate the Washington EMC office nearest you.
Member services are available at these locations Monday-Friday 8 AM until 4:30 PM:
Sandersville
P. O. Box 598
258 N Harris St
Sandersville, GA 31082
Sparta
P.O. Box Drawer F
12860 Broad St.
Sparta, GA 31087
Directions
Wrightsville
P. O. Box 381
100 W College St.
Wrightsville, GA 31096
Directions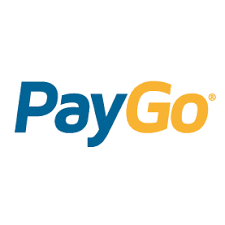 Introducing PayGo, an easy, convenient way to pay your electric bill while you run your errands!
Pay your bill where you shop, with over 50,000 retail locations nationwide. Here's how it works:
Obtain your unique barcode.
Take it with you where you shop.
Make a cash payment at the cash register*. Your payment is instantly applied to your WEMC bill.
* - $1.50 transaction fee applies
Levelized Billing
A Levelized Bill is a rolling average of your monthly bills for the most recent twelve (12) months. Averaging the bills reduces fluctuations in your monthly bill – it brings the highest bills down a little, and takes the lowest bills up a little. Levelized billing is most appreciated during periods of heavy KWH usage, usually caused by extreme temperatures, hot or cold, and holidays.
How Much Does it Cost to Participate?
Levelized Billing is a free service.
See the example below to compare what you would pay on a Levelized Bill versus an actual bill.
How Do I qualify?
Must be a residential member
Members must have twelve (12) months of good pay history with no non-pay disconnects nor returned checks
Account balance must be zero to begin Levelized Billing
All accounts must be kept current to remain on Levelized Billing
Combine Levelized Billing service with the Auto-Pay/Bank Draft or our Auto-Credit Card program and your monthly bill-paying chore becomes simple.
Levelized Billing
Please fill out the form below. Required fields are indicated with a * symbol. Thank you.