Residential/Commercial Installation Information
Residential/Commercial Solar Installation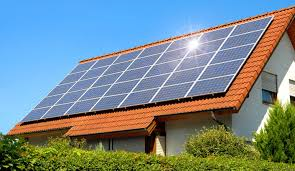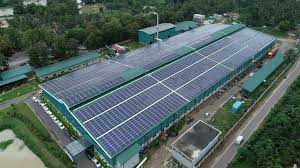 Are you interested in solar for your house or business? Not quite sure where to start? No worries at all! WEMC currently has solar generation assets in our power generation portfolio, along with other renewable resources (landfill gas and hydro), however, if you are considering installing renewable resources for your home or business, then read through the following information and do not hesitate to reach out to one of our customer service representatives for more information.
Washington EMC, in accordance with Georgia's Distributed Generation Act of 2001, accommodates residential solar installations up to 10 kw and commercial installation up to 100 kw.

We recommend the following steps before installing solar panels on your home:
Step 1: Answer the Following
Before choosing solar panels for your home, consider the following:
Does my home have unobstructed access to sunlight for most of the day all year long?
Is my roof large enough to accommodate the system I need?
Does my community or homeowners association have any restrictions on solar panels?
Step 2: Contact Washington EMC
Call us at (478) 552-2577 to find out about the interconnection agreement and other requirements needed to ensure a safe and reliable connection to the grid. Our representatives will be glad to meet at your location to discuss your needs and answer your questions.

Interconnection Agreement (Customer Generation – Procedures & Guidelines)
Step 3: Talk to a Contractor
If you haven't already met with a qualified contractor, we suggest you do so before committing to a solar energy system. They will be able to provide you with details for your specific situation.
Step 4: Check for Financing, Rebate and Credit Options
To see if you will qualify for any tax credits, visit http://energy.gov/. Financing and rebates may be available through 3rd parties or the solar developer themselves, so be sure to check with them while