Operation Round Up Application & Info

Small Change that Changes Lives!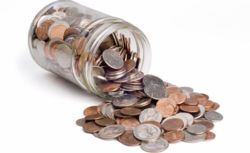 Since Washington EMC was formed in 1937, it has been dedicated to improving the quality of life for people in rural east-central Georgia. This is done by not only providing affordable electric service to Washington EMC customers, but also by the cooperative's active involvement throughout the communities within the co-op's service area.
One of the most successful community welfare efforts undertaken by Washington EMC is the Operation Round Up program. With the possible participation of nearly more than 15,000 accounts, the money raised through Operation Round Up has the potential to make an overwhelming difference for the less fortunate in communities throughout the cooperative's ten-county service area, including Baldwin, Emanuel, Glascock, Hancock, Jefferson, Johnson, Laurens, Warren, Washington and Wilkinson counties.
Operation Round UP® Operation Round Up is a community development program funded by the voluntary contributions of Washington EMC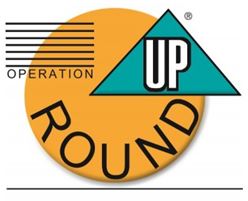 customers to the Washington Electric Foundation. Contributions are made to the foundation when participants elect to have their monthly electric bill rounded up to the next dollar. For example, a $70.55 electric bill would result in a total charge of $71.00 and a 45 cents donation to the foundation fund. On average, donations will be about 50 cents per month or $6.00 per year. Since Operation Round Up contributions are tax deductible, in January of each year a total annual contribution amount will be provided for your tax records.
Charitable donations are made by the foundation to worthy projects and needs within the ten-county Washington EMC service area. Organizations can apply to the foundation's seven-member board of directors, who award funds quarterly based on the worthiness of each application and available funds. These organizations can also apply on behalf of individuals residing within the ten-county area. One hundred percent of funds collected are returned to the community through donations from the foundation.
Operation Round Up Application
Mail to: Washington Electric Membership Corporation
P. 0. Box 598
Sandersville, Georgia 31082
Who Decides Where The Money Goes?
A unique feature of Operation RoundUP® is the Washington Electric Foundation Board. Appointed by the EMC Board of Directors, this group of 7 volunteer board members determine, by objectively reviewing applications and considering available funds, which community needs or projects are funded. Each member of the Foundation Board is selected because of their leadership and involvement in their community, making them uniquely knowledgeable of the needs of all of the communities in Washington EMC area. From bankers and educators to retired business executives and civic leaders, the diverse backgrounds and knowledge of our foundation board ensures the fair and proper funding of projects.


How Do I Sign Up?
Operation RoundUP is a voluntary program. You may elect to add or remove an account from the program at any time. Simply let us know that you would like to participate by completing the form on the link below or by contacting a Washington EMC customer service representative by telephone. You will find an Operation Round Up contribution amount on each electric bill, telling you the amount of each month's contribution. Watch for updates on funded projects in The LAMPLIGHTER, our monthly newsletter, in local newspapers or on our Web site.
Click Here to Enroll, Update, or Discontinue Your Partcipation in Operation Round Up.